Joia Brasil — 13th Edition
Fasano - Londra — May 22nd, 2012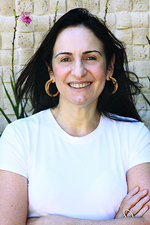 The most important exhibition of Brazilian Jewelry, Joia Brazil confirms your new address and format. Great success of public and media, marked the 13th. Edition, at the Hotel Fasano - Rio de Janeiro.

With the special participation of Sara Jewelry, the designers Antonio Henrique, Bia Vasconcellos, Carlos Rode, Daniela Norinder, Francisca Bastos, Kristhel Byancco, Marcia Chagas Freitas, Lisi Fracchia, Lucia Lima, Meire Bonadio, Shirley and Carol Sobotka, Valverde and Crib Vanessa Robert presented their spring - summer collections.

The Joia Brasil has the design as a key element in the concepts of fashion – beauty – art - business and each edition goes to strengthen this philosophy.